So I got a second

kink_bingo
card to play with \o/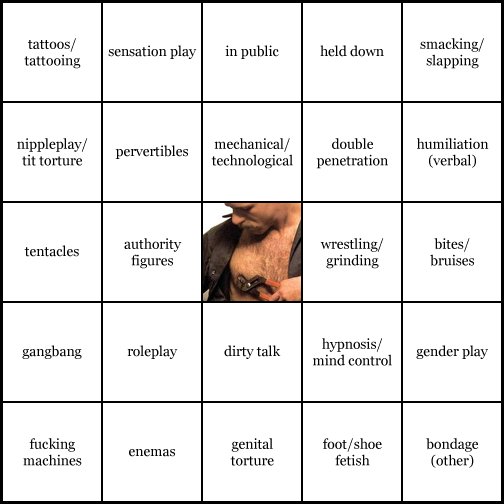 SO much fun! (Hey Meilo! looks like there just might be a sequel to Acqueisce- I got another held-down square \o/!) Also GANGBANG! now maybe my Mansoup fic can see the light of day! It's really ,
really
dirty...
I haven't given up on my first card either- all those fills I was already working on- still in my notebook waiting to be typed up...
Idk why I'm so prolific all of a sudden - but I'm having fun so...